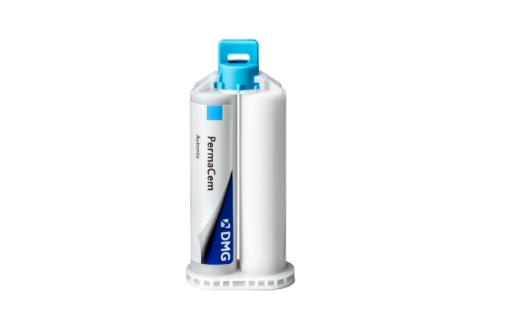 PermaCem
The self-curing PermaCem is your tried-and-tested, universal compomer cement for all prosthetic work. The radiopaque material combines the benefits of glass ionomer cements (biocompatibility) and composites (insolubility, good margin fit) and convinces with thin film thickness and easy workability.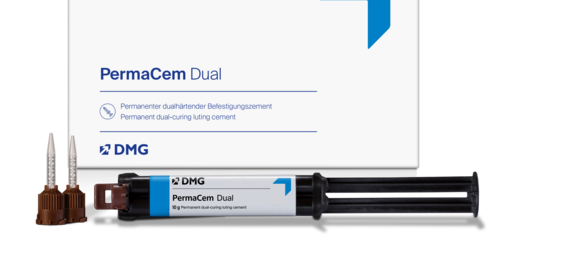 PermaCem Dual
PermaCem Dual is your reliable, dual-curing luting cement for universal use. It offers you all the tried-and-tested benefits of PermaCem, plus the additional advantages of dual curing. For flexible treatment processes with undiminished secure bonding.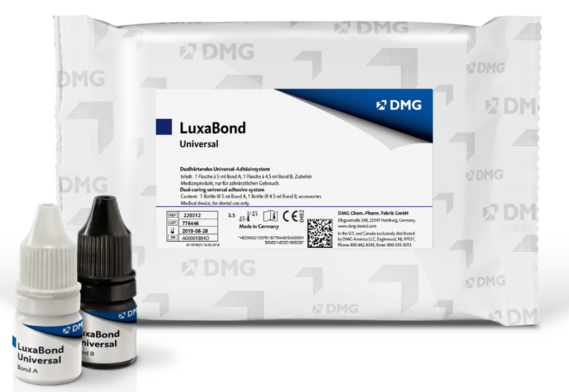 LuxaBond Universal

LuxaBond Universal is your dual-curing two-bottle bonding agent for dentine and enamel. The bond can also be used as a primer for indirect restorations and offers universal possible applications.
Universal in every respect (etching mode, materials, curing)
Strong adhesion
Minimises sources of error