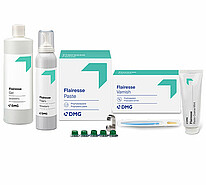 Flairesse prophylaxis system
The Flairesse prophylaxis system is designed to protect and strengthen the teeth to the max. Four experts are available for every step of the prophylaxis process: paste, gel, foam and varnish.
The perfect combination for all prophylaxis steps
Reliable protection due to xylitol and fluoride
3 fresh flavours
Discover the prophylaxis system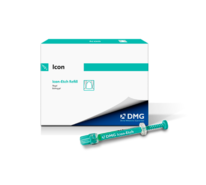 Icon Infiltration
Infiltration treatment with Icon fills the gap between the treatment options of prophylaxis and filling. During this process, liquid plastic is introduced into the tooth enamel.
Halting of caries at an early stage
Aesthetic results on smooth surfaces
Innovative method for preserving a healthy tooth structure
Pain-free method, without anaesthesia, or drilling
Discover Icon Infiltration