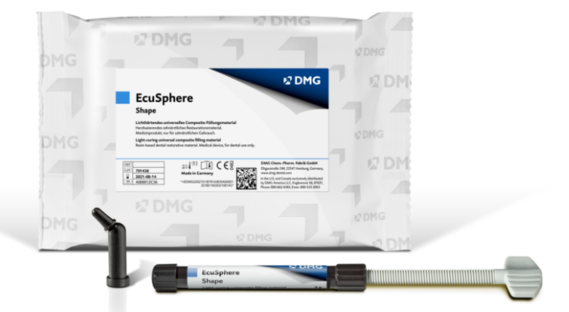 EcuSphere
The EcuSphere system meets all the requirements of a quality composite, all the while being safe, comfortable and highly aesthetic. EcuSphere solutions facilitate long-lasting restorations, combining economic efficiency with superior aesthetics.
EcuSphere
Restoration system for all cavity classes
---
Impressive usability and great moldability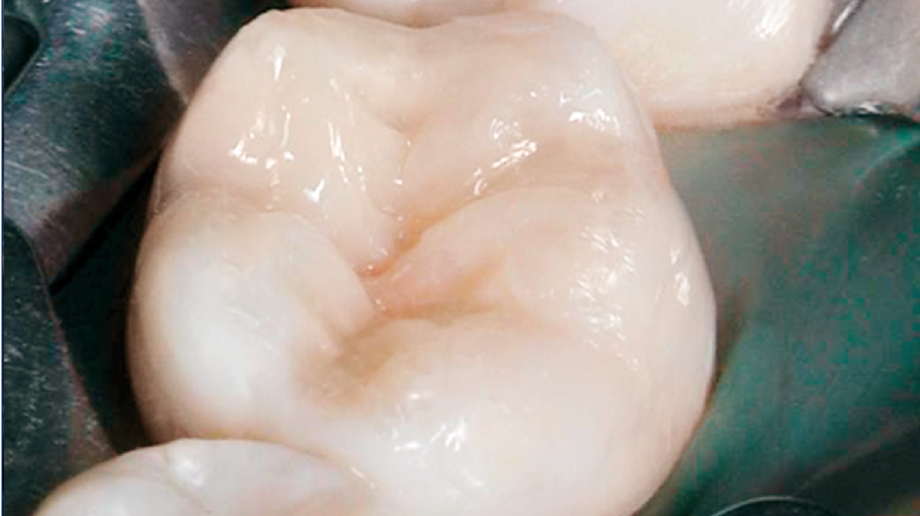 The EcuSphere composite system

The EcuSphere composite system consists of three different composites that were specifically developed for different purposes:
EcuSphere Shape – a universal composite for all classes of cavities
EcuSphere Carat – especially for areas with high chewing loads
EcuSphere Flow – ideal for minimally invasive restorations
The shade selection process is practical. All the colours have a natural fluorescence. In addition, the EcuSphere composite line is characterised by a wide range of materials. All the components are coordinated and ideally complement one another – in the layering technique too. This achieves the best results for long-lasting, near-natural restorations with little effort.
Pack: EcuSphere Flow, shade A1
2 Syringes @ 1.5 g, 10 Luer-Lock Tips
REF 220315
Pack: EcuSphere Flow, shade A2
2 Syringes @ 1.5 g, 10 Luer-Lock Tips
REF 220314
Pack: EcuSphere Flow, shade A3
2 Syringes @ 1.5 g, 10 Luer-Lock Tips
REF 220313
Pack: EcuSphere Flow, shade A3.5
2 Syringes @ 1.5 g, 10 Luer-Lock Tips
REF 220312
Accessories: EcuSphere Flow, 60 Luer-Lock Tips Black
REF 211477
Accessories: EcuSphere Flow, 1 mixing pad, 62 x 62 mm
REF 212988
Pack: EcuSphere Carat, 20 Safetips @ 0.3 g, shade A1
REF 220323
Pack: EcuSphere Carat, 20 Safetips @ 0.3 g, shade A2
REF 220271
Pack: EcuSphere Carat, 20 Safetips @ 0.3 g, shade A3
REF 220322
Pack: EcuSphere Carat, 20 Safetips @ 0.3 g, shade A3.5
REF 220270
Pack: EcuSphere Carat, 1 syringe @ 3 g, shade A1
REF 220287
Pack: EcuSphere Carat, 1 syringe @ 3 g, shade A2
REF 220267
Pack: EcuSphere Carat, 1 syringe @ 3 g, shade A3
REF 220285
Pack: EcuSphere Carat, 1 syringe @ 3 g, shade A3.5
REF 220266
Accessories: EcuSphere Carat, 1 Safetip Dispenser
REF 213122
Accessories: EcuSphere Carat, 1 Safetip Dispenser Pro
REF 220829
Pack: EcuSphere Shape, 20 Safetips @ 0.3 g, shade A1
REF 220327
Pack: EcuSphere Shape, 20 Safetips @ 0.3 g, shade A2
REF 220309
Pack: EcuSphere Shape, 20 Safetips @ 0.3 g, shade A3
REF 220307
Pack: EcuSphere Shape, 20 Safetips @ 0.3 g, shade A3.5
REF 220298
Pack: EcuSphere Shape, 20 Safetips @ 0.3 g, shade A4
REF 220346
Pack: EcuSphere Shape, 20 Safetips @ 0.3 g, shade B1
REF 220328
Pack: EcuSphere Shape, 1 syringe @ 3 g, shade A1
REF 220334
Pack: EcuSphere Shape, 1 syringe @ 3 g, shade A2
REF 220308
Pack: EcuSphere Shape, 1 syringe @ 3 g, shade A3
REF 220299
Pack: EcuSphere Shape, 1 syringe @ 3 g, shade A3.5
REF 220297
Pack: EcuSphere Shape, 1 syringe @ 3 g, shade A4
REF 220347
Pack: EcuSphere Shape, 1 syringe @ 3 g, shade B1
REF 220335
Accessories: EcuSphere Shape, 1 Safetip Dispenser
REF 213122
Accessories: EcuSphere Shape, 1 Safetip Dispenser Pro
REF 220829