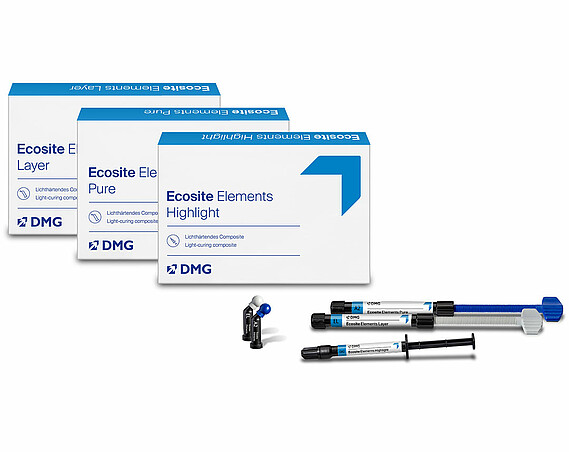 Ecosite. One collection for everything.
For every indication, for every technique: the Ecosite family offers everything you need to quickly and easily overcome filling challenges:
Ecosite Elements. An innovative composite system for the highest aesthetic standards.
Ecosite Bulk Fill. A bulk fill material in the shade Universal for one-step posterior fillings.
Ecosite Bond. A light-curing universal bond with total freedom.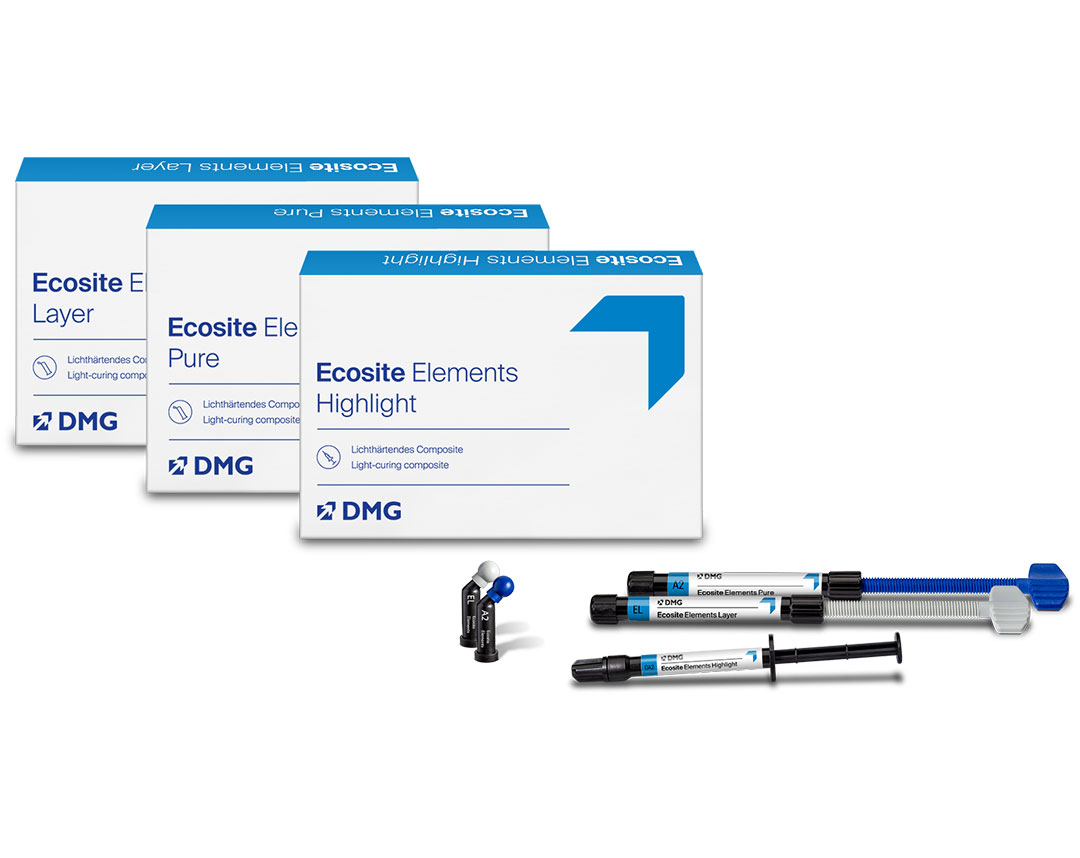 Ecosite Elements
Ecosite Elements is your universal composite for the anterior and posterior region. The innovative NC1 technology ('non-clustering') ensures the best mechanical properties and unique handling. You can meet any aesthetic requirement with the intelligent colour system.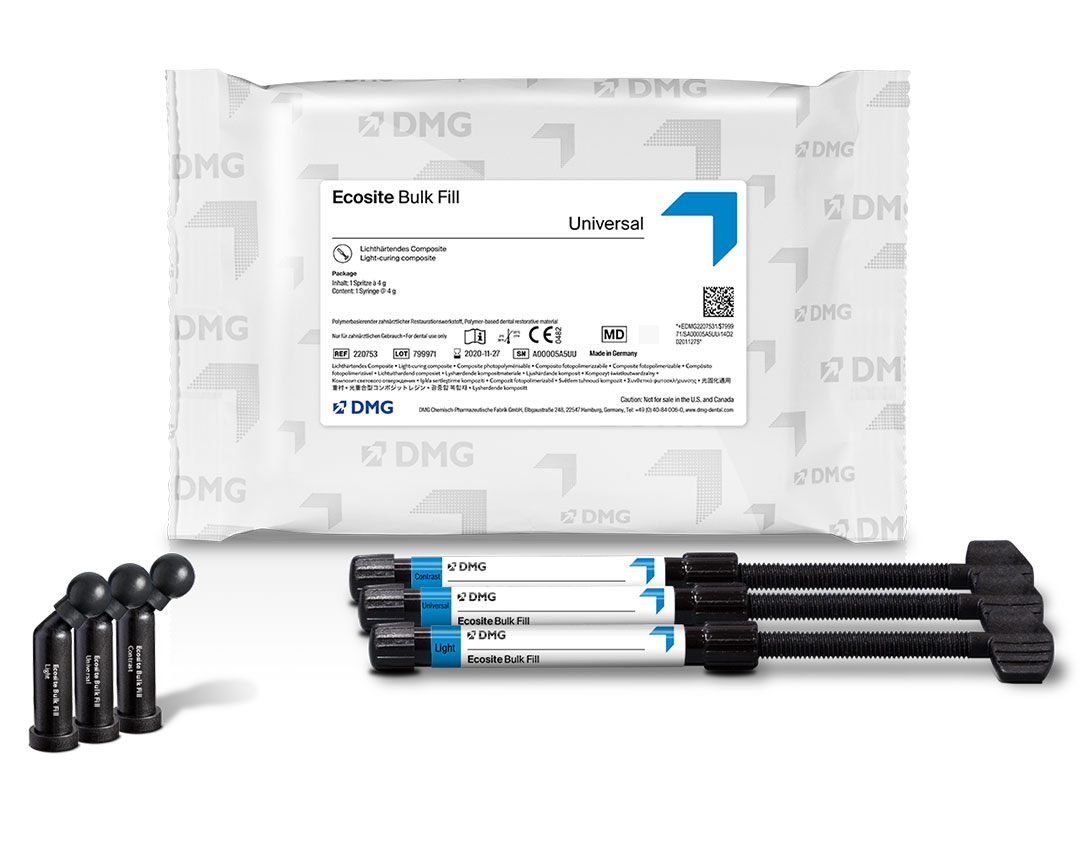 Ecosite Bulk Fill
Ecosite Bulk Fill reliably provides quick, good restorations in the posterior region. The material impresses with innovative filler technology, the unique Ecosite handling and maximum flexibility thanks to the 'Universal' colour variant.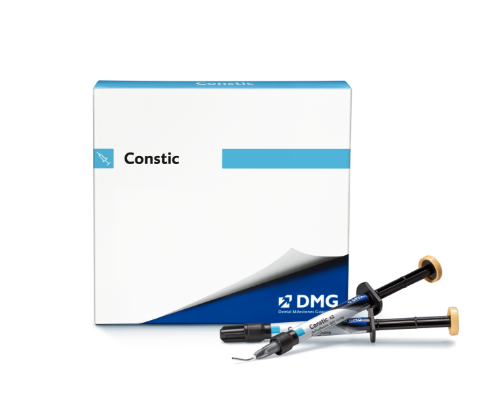 Constic
Constic is the material of choice for time-saving, smaller restorations, fissure sealants or underfillings. The self-etching, self-adhesive 3-in-1 flow composite combines three working steps in one: etching, bonding and filling. Easy to use, secure in bonding.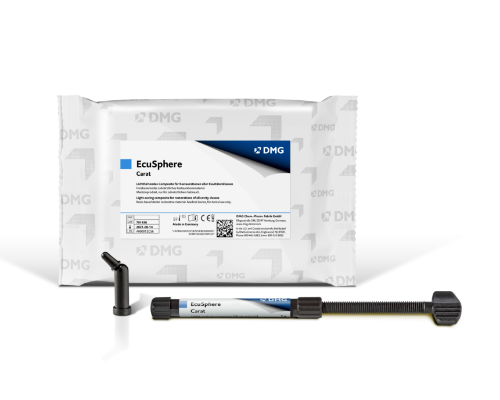 EcuSphere
EcuSphere is your high-quality universal composite system. With their wide range of materials and shades, EcuSphere Flow, EcuSphere Shape and EcuSphere Carat cover the entire spectrum of composite restorations in all cavity classes. The materials are perfectly tailored to one another and are excellent when combined.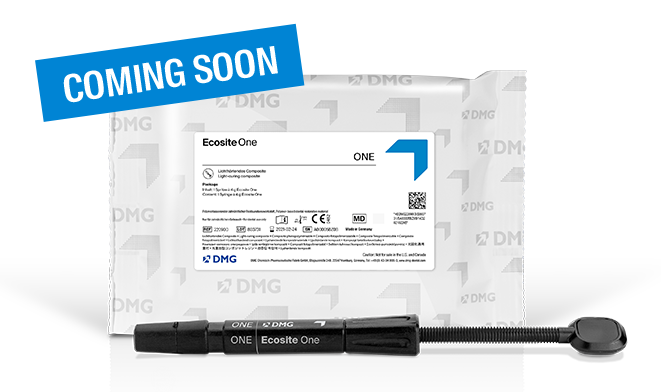 Ecosite One
The innovative Ecosite One layering composite accelerates posterior restorations, facilitates handling and impresses with long-lasting aesthetics.