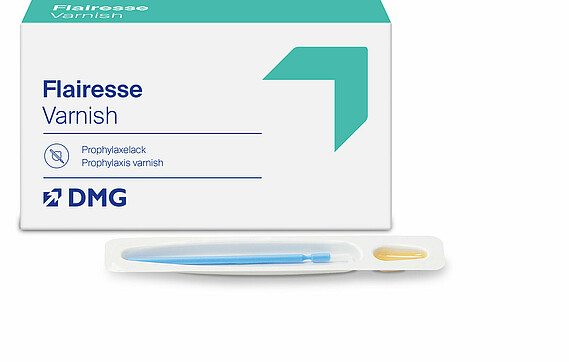 Flairesse Varnish
The prophylaxis varnish is your expert for reliably sealing dentine tubules. It desensitises the teeth and offers relief, especially to hypersensitive teeth.
Flairesse Varnish
Reliable protection through fluoride and xylitol
---
Available in the fresh flavours mint and melon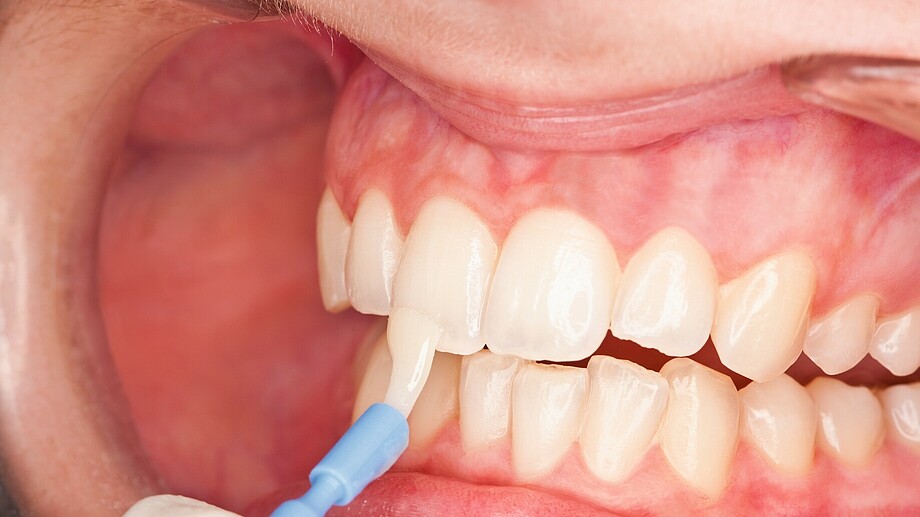 Flairesse Varnish in detail

The Flairesse prophylaxis varnish reliably seals the dentine tubules and desensitises the teeth. It therefore offers relief, especially to hypersensitive teeth. The enclosed, flexible single-use brushes are both hygienic and designed for particularly easy application. Like the other Flairesse products, the varnish contains xylitol and fluoride (22,600 ppm). This provides peace of mind. What's more, you can't see the clear varnish on the radiant Flairesse smile because it's invisible on the teeth. The fresh flavours (mint and melon) make prophylaxis with Flairesse Varnish a tasty experience for your patients too.
Pack: Flairesse Varnish, Mint
35 Single-use units @ 0.4 g, 35 brushes
REF 220404
Pack: Flairesse Varnish, Melon
35 Single-use units @ 0.4 g, 35 brushes
REF 220405