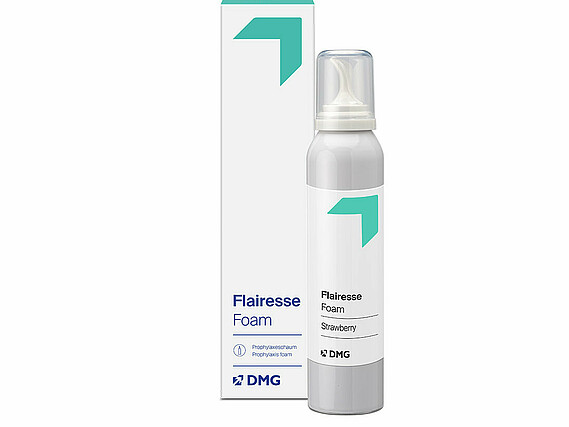 Flairesse Foam
Flairesse prophylaxis foam is your specialist for strengthening tooth enamel. Its fluoride content of 12,300 ppm provides the best possible dental care.
Flairesse Foam
Reliable protection through fluoride and xylitol
---
Available in the fresh flavours mint, melon and strawberry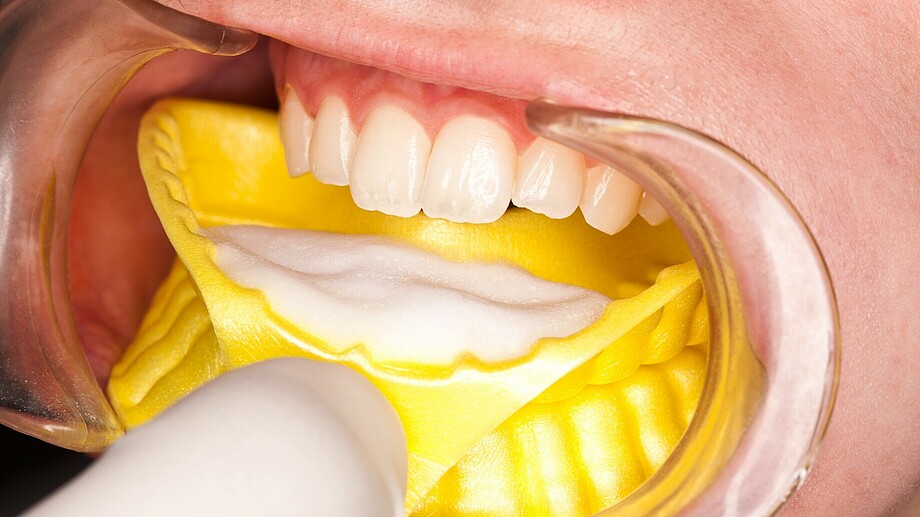 Flairesse Foam in detail

Fluorides are important for dental health – that's for sure. This is because they not only prevent minerals from dissolving from the enamel, but they also promote their incorporation into the enamel at the same time. And that's why the Flairesse prophylaxis foam also contains fluoride (12,300 ppm) and thus supports remineralisation after professional teeth cleaning. At DMG, we always keep your patient's treatment experience in mind. In addition to the optimum protection they receive, they can also choose between three fresh flavours. What would they prefer? Mint, Melon, or Strawberry?
Pack: Flairesse Foam, Mint
1 Dispenser @ 125 g Foam
REF 220408
Pack: Flairesse Foam, Melon
1 Dispenser @ 125 g Foam
REF 220409
Pack: Flairesse Foam, Strawberry
1 Dispenser @ 125 g Foam
REF 220410