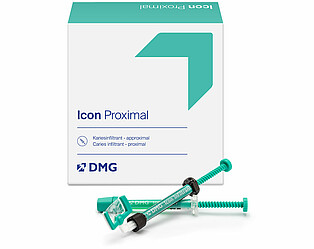 Icon Proximal
Icon Proximal enables caries treatment without drilling and without the unnecessary loss of healthy tooth structure. Thanks to infiltration, the tooth can be treated microinvasively, and caries can be stopped early on before invasive treatment becomes necessary – as part of a gentle and careful process.
Icon Vestibular
Icon Vestibular provides a simple treatment option for discolouration on smooth surfaces. Whether it is to contend with caries-related white spots, fluorosis or trauma – infiltration treatment with Icon Vestibular is both gentle on the structure and effective.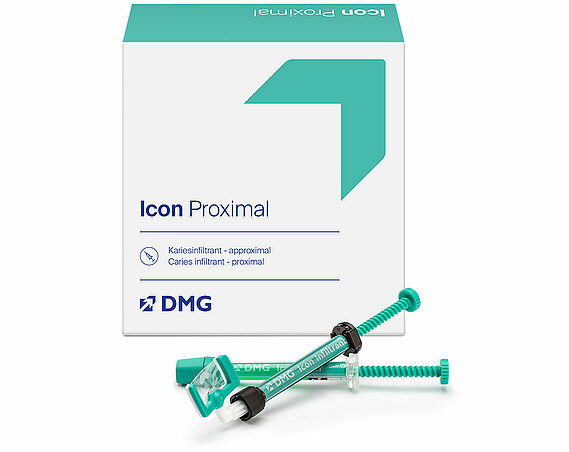 Icon Proximal

A way of stopping caries at an early stage without drilling
Easy treatment even in the hard-to-reach proximal region
Preservation of healthy tooth structure
Icon Vestibular
Aesthetic treatment of white spots, fluorosis and trauma
Microinvasive, preserves healthy tooth structure
User-friendly and patient-friendly application process in only one sitting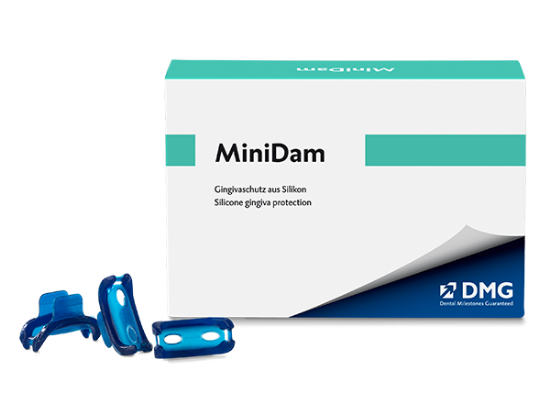 DMG MiniDam: Quick protection – where it's needed
The DMG MiniDam protects the proximal region during treatment and ensures the necessary dryness – quickly, easily and comfortably for the patient.
Protection of the proximal region
Comfortable for patients
Easy to use, secure hold