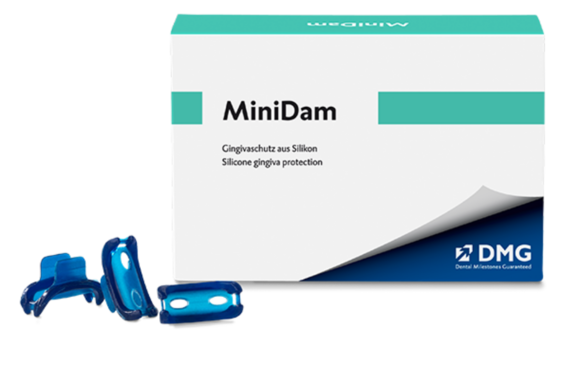 DMG MiniDam
The DMG MiniDam protects the proximal area during treatment – quickly, easily and comfortably for the patient.
DMG MiniDam
Reliable local protection of the proximal area
---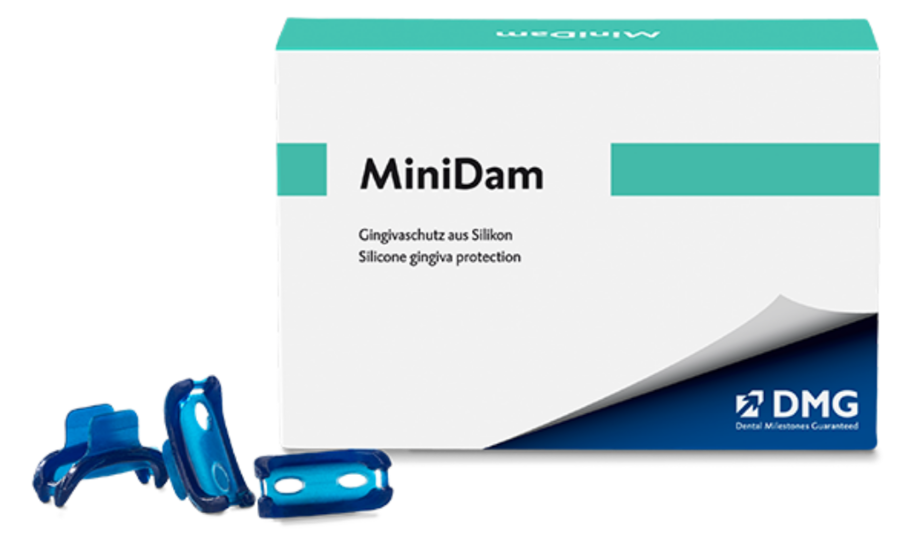 DMG MiniDam in detail

The practical silicone DMG MiniDam provides superb support and ensures that the site being treated is sufficiently dry. At the same time, the gingiva is protected from the materials being used (e.g. etching gel). The MiniDam is also pleasantly easy to handle. It can be placed by just one person in just a few seconds and stabilises itself – without clamps and with open access to the treatment area. That makes it extremely convenient for the dentist and very comfortable for the patient. The material is latex-free and thus harmless for allergy sufferers.
Pack: DMG MiniDam
20 pcs
REF 220381