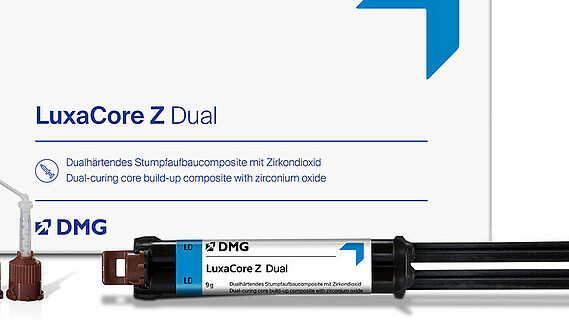 LuxaCore Z Dual
LuxaCore Z Dual is DMG's premium material for core build-up and root post cementation. It offers dentine-like trimmability and thus enables particularly controlled substance removal and precise preparation.
Clinical considerations for the use of fibre-reinforced root posts and composite core in the restoration of a tooth that has undergone endodontic treatment

Since they were introduced in the early 1990s, the use of glass fibre-reinforced root posts has increased significantly. The concept of the composite fibre post is based on its individually shaped core build-up, its adhesive forces, its stiffness similar to dentine and its composite medium that embeds the fibre post. The patient came to our clinic with pain in tooth 25. After taking X-rays and completing a clinical examination, we found root caries, which had caused painful pulpitis.
­Dr Andrea Fabianelli, Italy
---
Download the full user report.
LuxaCore Z – user report, PDF (2.6 MB)
---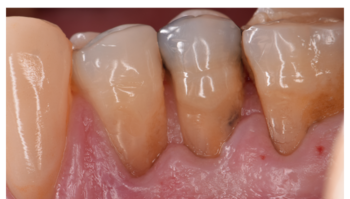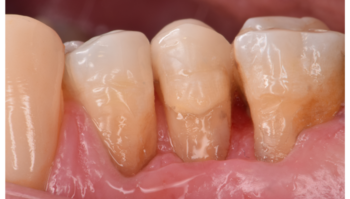 Restoration of an endodontically treated first molar in the upper jaw

Too many dentists don't use posts, even in cases where doing so would be indicated. This may be due in part to the additional time required. This case study demonstrates how an adhesively placed post and core build-up can be used with minimum time requirements for the dentist.
A 45-year-old male patient presents with an all-ceramic onlay on tooth 24. Several years after the onlay was inserted, the tooth requires endodontic treatment. At present, the onlay is weakening at the edges and the ceramic is showing signs of cracking. The treatment plan involves inserting a post and core build-up, followed by a lithium disilicate crown.
­Gary M. Radz, USA
---
Download the full user report.
LuxaCore Z – user report, PDF (2.2 MB)
---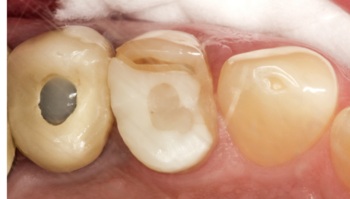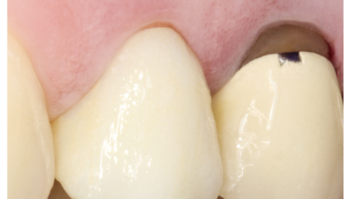 LuxaCore Z Dual
Core build-ups and root post cementation
---
Dentine-like trimmability
---
Reliable curing due to dual-curing
Pack: LuxaCore Z Dual, 2 Smartmix Syringes @ 9 g, 10 Smartmix Tips Combi, 10 Smartmix Tips Endo, shade Opaque Light
REF 213336
Pack: LuxaCore Z Dual, 2 Smartmix Syringes @ 9 g, 10 Smartmix Tips Combi, 10 Smartmix Tips Endo, shade A3
REF 213334
Pack: LuxaCore Z Dual, 2 Smartmix Syringes @ 9 g, 10 Smartmix Tips Combi, 10 Smartmix Tips Endo, shade Blue
REF 213335
Pack: LuxaCore Z Dual, 2 Smartmix Syringes @ 9 g, 10 Smartmix Tips, 10 Smartmix Tips Combi, shade Opaque Light
REF 233336
Pack: LuxaCore Z Dual, 2 Smartmix Syringes @ 9 g, 10 Smartmix Tips, 10 Smartmix Tips Combi, shade A3
REF 233334
Pack: LuxaCore Z Dual, 2 Smartmix Syringes @ 9 g, 10 Smartmix Tips, 10 Smartmix Tips Combi, shade Blue
REF 233335
Pack: LuxaCore Z Dual, 1 cartridge @ 48 g, 30 Automix Tips Yellow 1:1, 20 Intraoral Tips Yellow, 10 Endo Tips Yellow, shade Opaque Light
REF 213332
Pack: LuxaCore Z Dual, 1 cartridge @ 48 g, 30 Automix Tips Yellow 1:1, 20 Intraoral Tips Yellow, 10 Endo Tips Yellow, shade A3
REF 213330
Pack: LuxaCore Z Dual, 1 cartridge @ 48 g, 30 Automix Tips Yellow 1:1, 20 Intraoral Tips Yellow, 10 Endo Tips Yellow, shade Blue
REF 213331
Accessories: LuxaCore Z Dual, 1 Automix Dispenser Type 25 1:1
REF 110253
Accessories: LuxaCore Z Dual, 50 Automix Tips Yellow 1:1
REF 909200
Accessories: LuxaCore Z Dual, 20 Automix Tips Endo L
REF 110963
Accessories: LuxaCore Z Dual, 50 Intraoral Tips Yellow
REF 909222
Accessories: LuxaCore Z Dual, 50 Endo Tips Yellow
REF 212280
Accessories: LuxaCore Z Dual, 50 Smartmix Tips Combi
REF 212042
Accessories: LuxaCore Z Dual, 50 Smartmix Tips Endo
REF 212041
Accessories: LuxaCore Z Dual, 20 Smartmix Tips Endo L
REF 213083