Interdentale Live in Congress
Live@Barcelona!
"Spotlight on: Modern aesthetics with StyleItaliano"
Description
During our third Interdentale Live in Congress on 4 November 2023 we are going to focus on modern aesthetics.
At this full-day event right in the heart of Barcelona, together with our partners StyleItaliano and Uppermat S.A., we are going to demonstrate how aesthetics and tooth protection go hand in hand.
The minimally invasive approach in the healthcare area, in general, and in dentistry in particular has aroused growing interest from both professionals and patients themselves.
Dra Patricia Gaton Hernández, Dra Ana Roig and Dra Anna Salat will guide you through the major principles in caries infiltration and composite fillings.
Hands-on is the key: Linking to the two presentations in the morning, in the afternoon we invite you to deepen your knowledge in the practical part. You choose one of the two subjects – it's up to you!
Our three experts in the field will be sharing their own experiences by introducing cases combined with their personal tips and tricks. They are looking forward to engaging with participants and answering questions. A panel discussion will wrap up the day and provide you with a helpful summary for your own daily clinical work.
Finally, you are invited to join our evening gathering with some delicious drinks and snacks.
The convention will be held in Spanish.
Speakers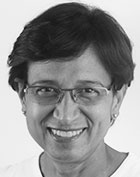 PhD in Dentistry, International University of Catalonia.
Postgraduate in Aesthetic Dentistry, University of Barcelona.
Associate Professor at the University of Barcelona.
Postgraduate Professor of Pediatric Dentistry at the University of Sau Paulo Brazil.
Post-Doctorate at the University of São Paulo Brazil.

Director of MITDental Barcelona (Center for Minimally Invasive and Dental Traumatology).
Member of the International Society of Minimally Invasive Dentistry Regular lecturer of courses on dental materials, Aesthetic Dentistry and Minimal Intervention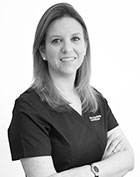 Degree in Dentistry 2005. U. Valencia.
Doctor of Dentistry 2015. U. Valencia.
Associate Professor Practicum Adult U. Valencia since 2010.
Master Professor of Prosthesis in the area of Dental Aesthetics U. Valencia since 2010.
Master in Dental Prosthesis and Aesthetics and Master in Endodontics. U. Valencia.
Master in Implantology and Biomaterials, U. Murcia.

National and international communications and publications on prosthetics, dental aesthetics and dental materials.

Private practice in Multidisciplinary Dentistry at Ana Roig Dental Clinic.
She was born in Barcelona, Spain. Anna Salat studied dentistry at Universitat Internacional de Catalunya (U.I.C), Barcelona. She made the specialisation in Aesthetic and Restorative Dentistry in the same university where she became professor in the same department. She is honorary member of StyeleItaliano group. She has been visiting professor in Siena, Marseille, Valencia, Barcelona, Lisbon. She is particularly interested in Composites, Aesthetics and Cosmetic Dentistry, holding courses on these topics. She is the author of publications in international journals such as the European Journal of Esthetic Dentistry or the Tropical Dental Journal. She wrote the book Layers, an atlas of composite resin stratification, 2010 (Quintessence Int) and Layers 2, 2022 in press (Quintessence Int) and she is a co-author of the book Mulher Dentista Mulher, 2016 (Quintessence Brasil). She loves to find the way to make things look better. She applies this life philosophy in dentistry using the "new" adhesive and conservative techniques to improve smiles.
Find Anna at www.styleitaliano.org or Instagram https://www.instagram.com/dr.anna_salat/ or in Facebook https://www.facebook.com/annasalat.dentistry
Programme
09:00 - 09:30 Registration & Check in
---
09:30 - 10:00 WELCOME to Interdentale Live in Congress, Opening by Dra Patrica Gaton

10:00 - 11:30 "The secrets of predictability in resin infiltration techniques" by Dra Ana Roig
---
11:30 - 12:00 Refresher
---
12:00 - 13:30
"Simplifying daily restorative dentistry. Layers and Styleitaliano philosophy" by Dra Anna Salat
---
13:30 - 14:30 Lunch
---
14:30 - 18:00
Hands-on workshops*
Group 1: Hands-on workshop caries infiltration including case discussion by Dra Ana Roig
Group 2: Hands-on workshop anterior restoration with composites by Dra Anna Salat **

18:00 - 19:00
Panel discussion with all speakers, certification & farewell
---
19:00 - 21:00 Evening Get-Together (including snacks & drinks)
*By registering, I agree that my aforementioned data will be collected and stored internally at DMG Chemisch-Pharmazeutische Fabrik GmbH (DMG) and that the data may only be used for internal communication between me and DMG inclusive DMG's representatives and/or selected trade partners. I can revoke this declaration of consent to DMG at any time. The revocation can be made by phone or mail. Here you will find more information on data protection at DMG.